Een muzikaal eerbetoon aan Vincent van Gogh
The previous blog post showed how
Vincent van Gogh was inspired by music
. This time you can find out how Van Gogh inspired the Italian pianist, composer, accordionist, professor Virginio Aiello.
Virginio dedicated one of his compositions to Van Gogh. Listening to this homage while looking at Van Gogh's paintings is like being close to Van Gogh. As if you dive into Vincent's mind when he painted his masterpieces:
Masterminds
Van Gogh's letters are a great source to discover his creative mind and know his thoughts. To learn about Virginio Aiello's connection with Van Gogh we didn't need letters and could simply ask him these questions:
Q:
How did Vincent van Gogh inspire you?
A:
The first source of inspiration was watching the 2018 film "At Eternity's Gate" with William Dafoe. I was fascinated by that film which opened my eyes to Van Gogh's life and works. I was impressed by his way of being visionary even if misunderstood in life, his sense of rebellion against dogmas, his gaze on humble people. (On mobile scroll down to watch the trailer.)
Q:
If Van Gogh was a composer in this era, what kind of music would he make?
A:
He anticipated and founded the evolution of modern painting. He would certainly be an innovative composer. A composer is always looking for new languages and new forms, in continuous evolution, projected towards the future. I believe that his music would be strongly linked to the feelings of the human soul, as are his paintings.
Q:
Being an artist yourself, how can you relate to Van Gogh?
A:
I am in love with the man and the artist Van Gogh. I drew a lot of inspiration from his paintings to compose my music. I believe that his art is timeless, still relevant. I love his colors, the life that is in his paintings.
Q:
What is your favorite Van Gogh painting? And why?
A:
La Nuit Étoilée sur le Rhône. It is a masterpiece of great peace and serenity that represents the immensity of the universe. When I saw it at the Musée d'Orsay, I lost my breath. (On mobile scroll down.)
Virginio Aiello boasts a senior education in classical music, which dates back to his very first studies in accordion and piano when he was only 6 years old. It all turned into a strong passion for extemporized music. He first graduated in Piano and Jazz Music at the "S. Giacomantonio" Conservatory in Cosenza and then he took the MA Degree in Jazz Composition. He won many competitions including the first prize at the piano competition "Città di Castellaneta" and the second prize in the piano competitions "AMA Calabria" and "Città di Terzo".
Would you like to know more about Virginio Aiello? Check out his
website
,
spotify
,
facebook
,
instagram
,
youtube
and his
books on Amazon
.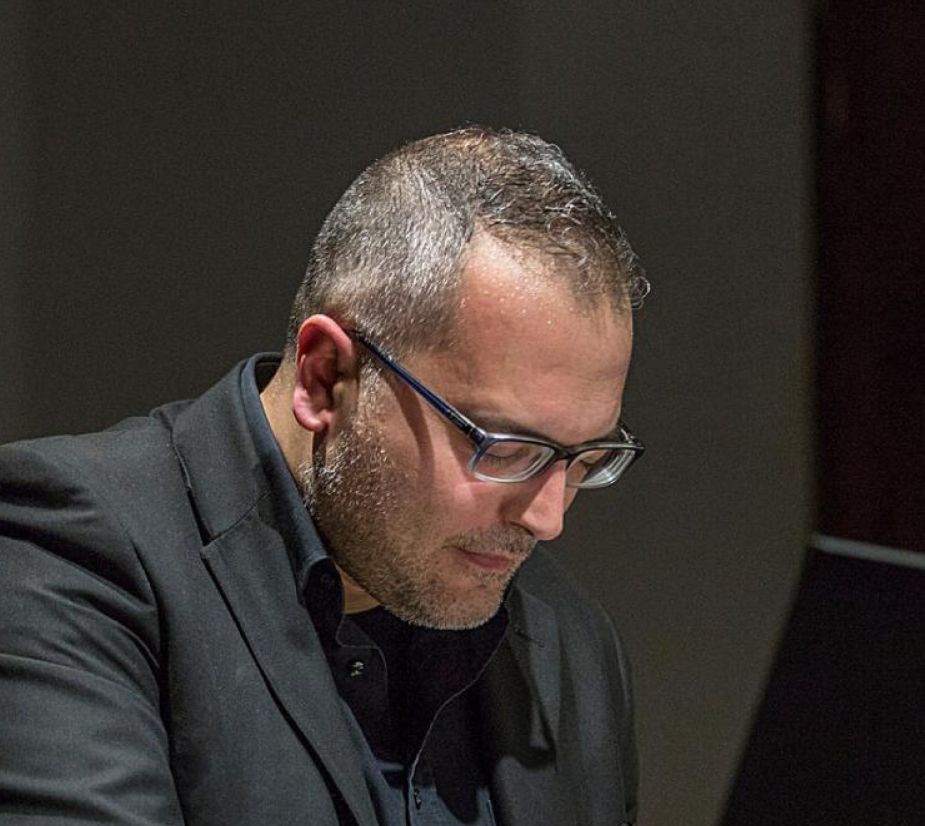 Virginio Aiello
Official trailer of "At Eternity's Gate" with William Dafoe as Vincent van Gogh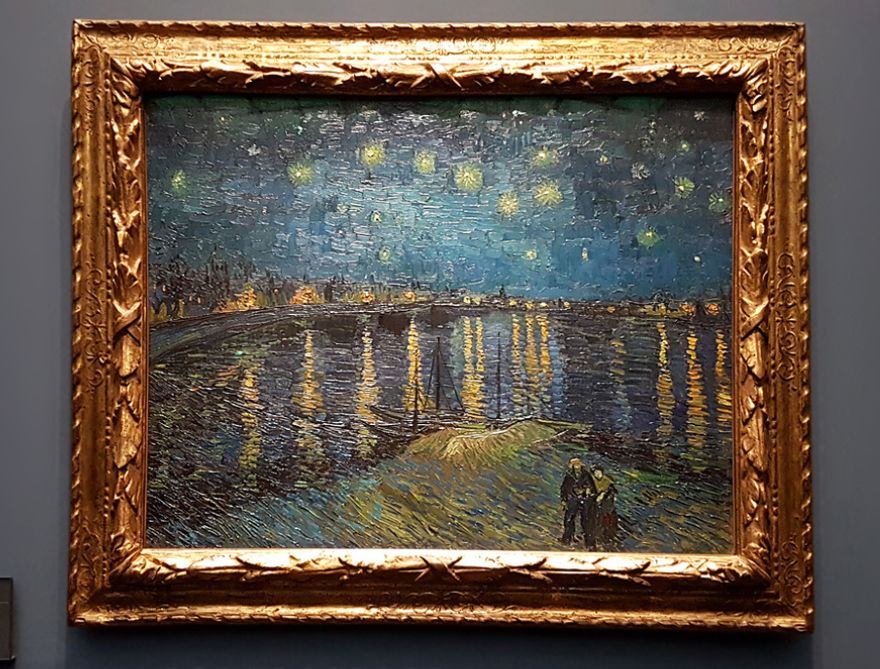 La Nuit Étoilée sur le Rhône in the Musée d'Orsay in Paris.
You may also like to read: